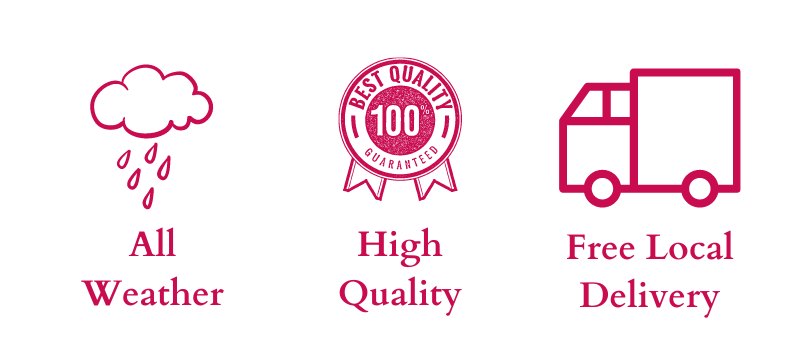 Helmsley Lavish Grey Garden Furniture
The Helmsley collection has been developed with both comfort and style foremost. The large chairs have the perfect recline with deep seating and soft supporting back cushions. This range is further enhanced by our new 'complete season' cushions, a durable mix of acrylic and polyester with a full inner waterproof coating. The luxury weave is a beautiful blend of colours in a wide weave which gives a superior finish to the collection. Available in our lavish grey colour.
Can Helmsley garden furniture be left outside?
Yes. Helmsley garden furniture is designed to stay outside all year round. Our frames are made from aluminium which has good corrosion resistance and is a lightweight material with a solid structure. The frames are then plaited with a synthetic weave which is durable and extremely hard wearing to cope with severe atmospheric temperature changes, and UV stabilised to avoid fading.
How should I clean my Helmsley furniture?
Helmsley Garden furniture requires minimal maintenance. The aluminium frames and synthetic wicker ensure a trouble-free life. The weave is strong, flexible and durable to high and low temperatures. The weave can be wiped down with water and a non-foaming detergent and left to dry naturally. Your cushion covers can be washed in lukewarm water with mild soapy detergent. It is advised that they are left to dry naturally and, while still damp, put them back on the cushions to help them back to their original shape. Do not tumble dry. Do not iron. Do not dry clean.